---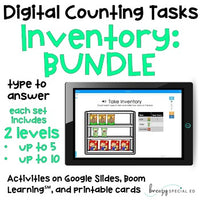 Sale
This is great!
I love all of your materials! This is a great for vocational skills!
Digital Counting Practice for Special Education Inbox
Great product! Fast delivery!!
Real World Practice
With distance learning it has been a struggle to make digital assignments that are as close to what we would be doing in person as possible. With this bundle my students were able to practice real world job skills digitally. It is a fantastic resource!