---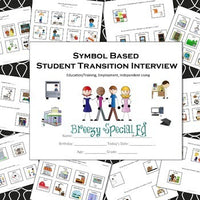 Applied Skills Teacher
It was easy to use and my student loved it. He was able to make thoughtful choices.
Symbol Supported Transition Interview is amazing!
I love the symbol supported transition interview as it has pictures to circle for each qiuestion, making it easy for my students to answer questions even when they can't read! I love it!